Our Hotel Offers 85 Non-Smoking Rooms
Similar to other non-smoking rooms, smoking is prohibited in non-smoking jacuzzi rooms as well as in public areas of the hotel. Hotels have policies in place to enforce the non-smoking rules and ensure a clean and pleasant environment for the guests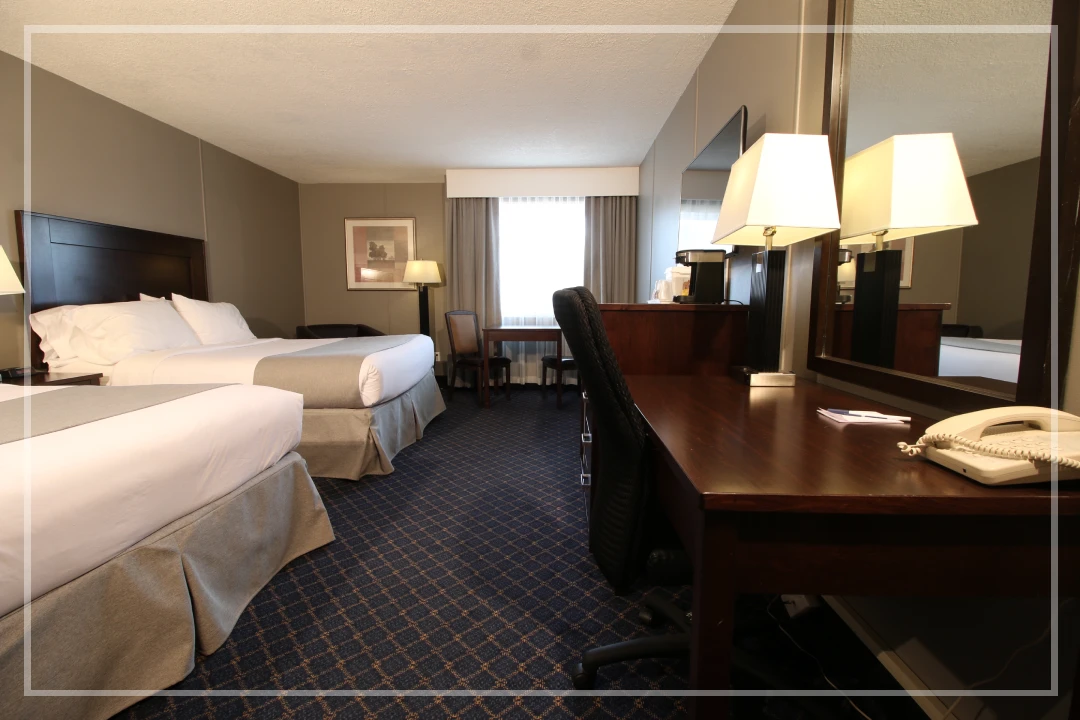 NON SMOKING DOUBLE QUEEN BED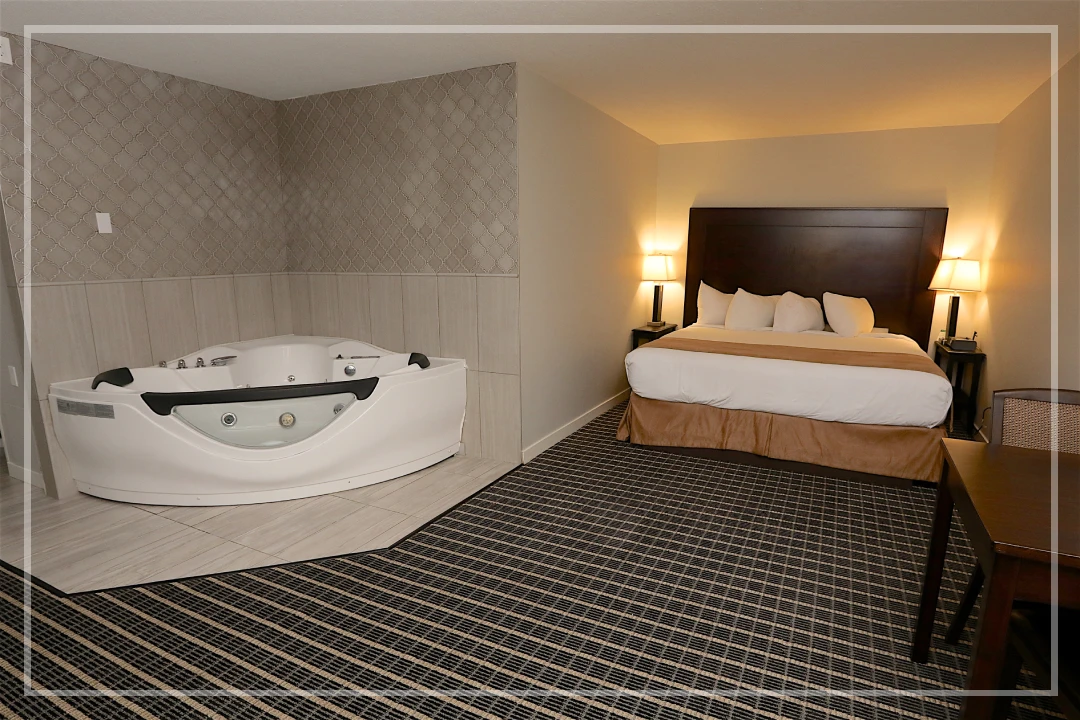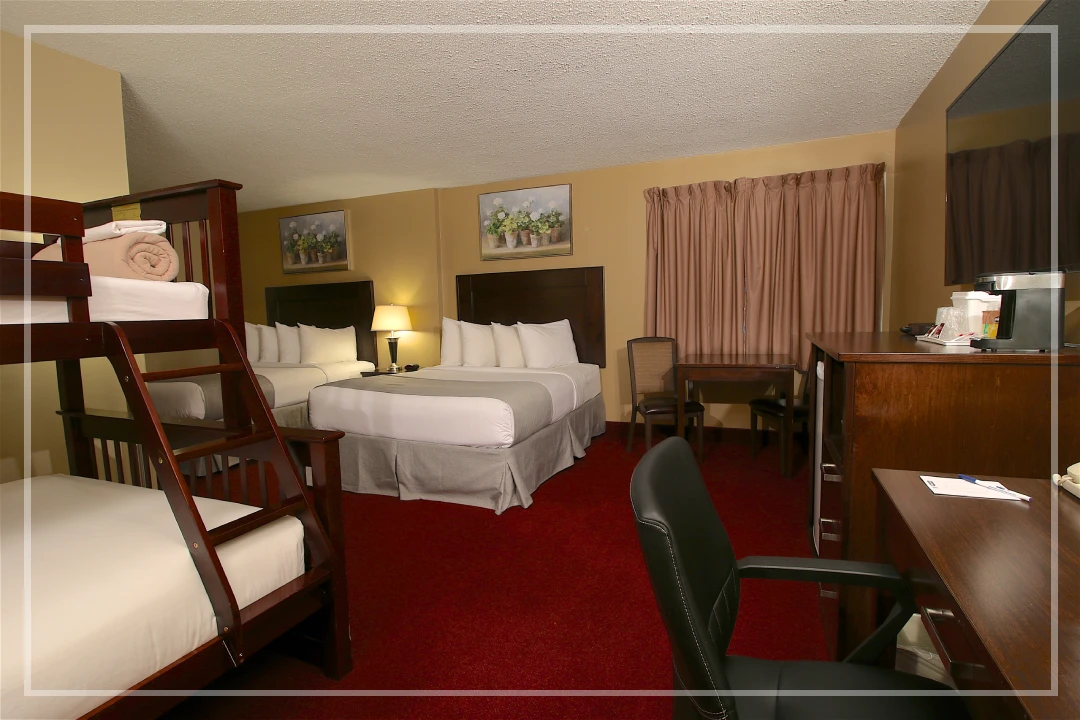 What is included in Room?
Our Non-smoking jacuzzi rooms Include 
A private bathroom with a jacuzzi.
A Microwave
A Table
A comfortable bed
Fitness Centre access
Free Wi-fi
Free Continental Breakfast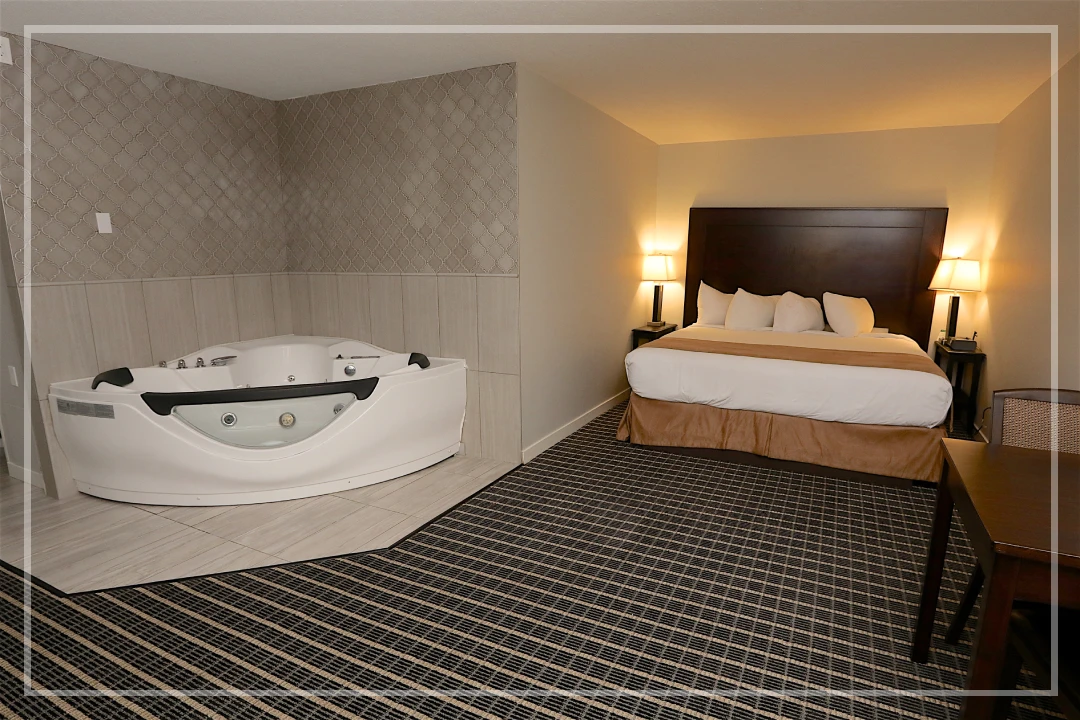 What is a Non – Smoking Jacuzzi bedroom?
A non-smoking Jacuzzi room in a hotel refers to a room that features a private Jacuzzi or a hot tub and is designated as a smoke-free environment. This type of room is more popular among guests who want to enjoy a relaxing jacuzzi without the presence of cigarette smoke. 
The benefit of staying with us is
Free access to a gym
Free access to the play area
Swimming pool
Water slides
Easy access to Cliff restaurant and bar
Can commute easily to tourist places .
Email
frontdesktmh@cbrg.ca generalmanagertmh@cbrg.ca
Address
1100 Redcliff Drive SW, Medicine Hat, Alberta, T1A 5E5, Canada
Timing
Check-in: 03:00 PM
Check-out: 11:00 AM